A Work of Heart Scholarship Recipient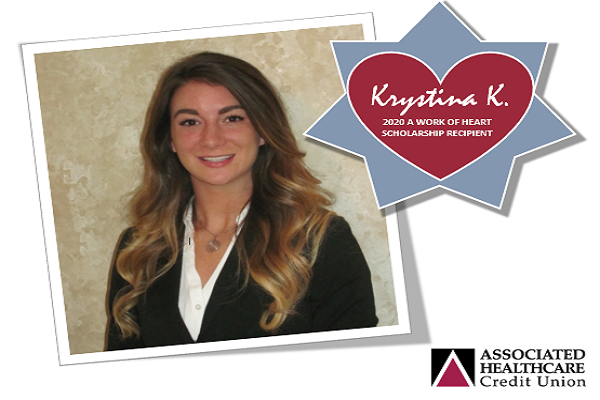 Congratulations to AHCU member, Krystina! Krystina was selected as the 2020 A Work of Heart Scholarship recipient. She is currently enrolled in medical school at the University of Minnesota Twin Cities working to become a physician.
Wishing you continued success as you work towards your future! Thank you for your dedication to our community.
Watch for our next scholarship opportunity to be announced in 2021!
Fraser Volunteer Project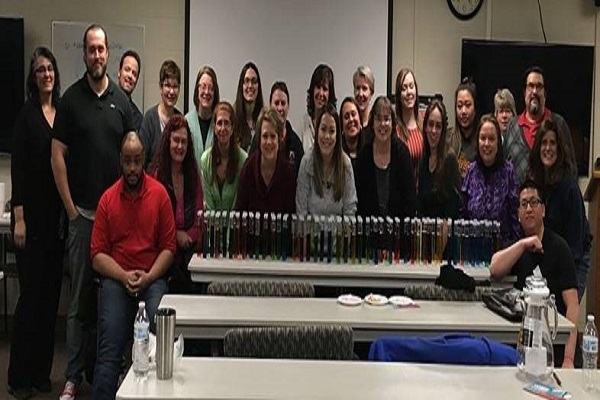 We partnered with Fraser during our All Employee Annual Training Day to create 200 calming sticks for kids in Day Treatment and autism services.
Minneapolis Children's Movie Night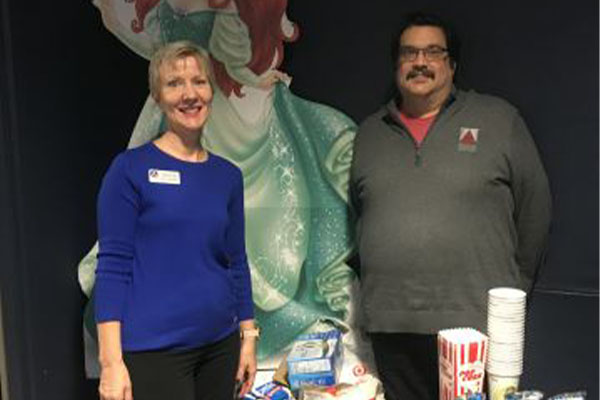 Minneapolis Branch staff Jeanne and Don volunteering at Minneapolis Children's Movie Night on 10/16.
Part of AHCU's #CUForwardDay volunteer work was spent at Children's Minnesota in Minneapolis at their Star Studio. Star Studio is Children's very own in-house TV channel that provides positive, memorable experiences for patients and their families.
We had the joy of volunteering at Movie Night, which takes place at both Children's campuses every Wednesday night. This is a time that patients and families have an opportunity to leave their rooms to come down and watch a movie, eat snacks, and take time to engage in some "normalcy".
PCs for People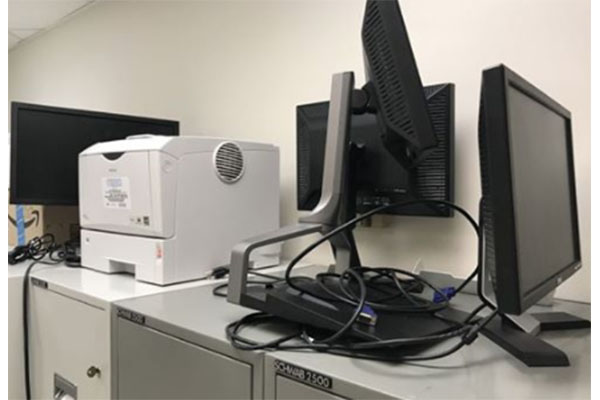 As a part of #GivetotheMax day, we turned an eye sore into an opportunity!
PCs for People, a non-profit and national leader in digital inclusion, stopped by to pick up our pile of unused computer equipment. This organization collects usable computers before they end up in landfills, and recycles them to be placed in the hands of low-income families, who could benefit from low-cost internet and computers. Thus far they have distributed over 80,000 computers and connected over 30,000 families to internet!
Thank you PCs for People for connecting our communities to much needed resources.
To learn how you or your organization can contribute visit - https://www.pcsforpeople.org/
Leadership Saint Paul Program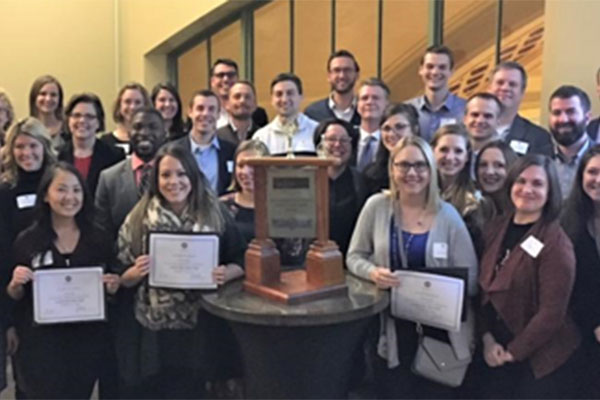 Alyson pictured in the first row, 4th from the left.
Congratulations to Associated Healthcare Credit Union's Business Development and Marketing Manager Alyson Moss for graduating from the Leadership Saint Paul program with the Saint Paul Area Chamber of Commerce.
Leadership Saint Paul is the premier program in the Twin Cities for "emerging and current civic and business leaders that prepares, challenges and engages emerging and existing leaders to strengthen the Saint Paul/East Metro region."
Regions Hospital Employee Benefits Fair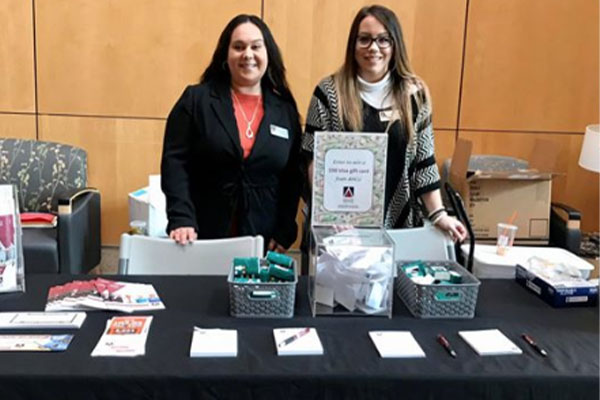 Branch Manager Nacole H. and Business Development and Marketing Manager Alyson M.
We wrapped up benefits season at the Regions Hospital employee benefits fair. It's no wonder why Regions has been voted one of "America's 50 Best Hospitals" for four years in a row, the employees are incredible! Thank you for allowing us to share the great benefits of belonging to Associated Healthcare Credit Union.
70th Annual Children's Hospital Association Storyland Gala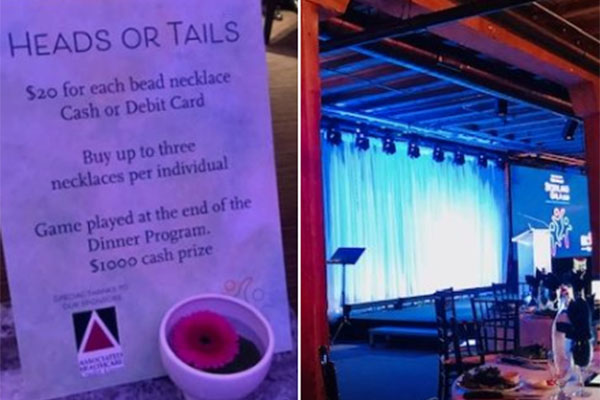 October 28th
What an awesome night sponsoring and attending the 70th Annual Children's Hospital Association Storyland Gala. Our night was made when the proud winner of Heads or Tails donated their winnings back to CHA. Together attendees were able to donate over $100,000 to Children's Minnesota.
Service to Humanity Gala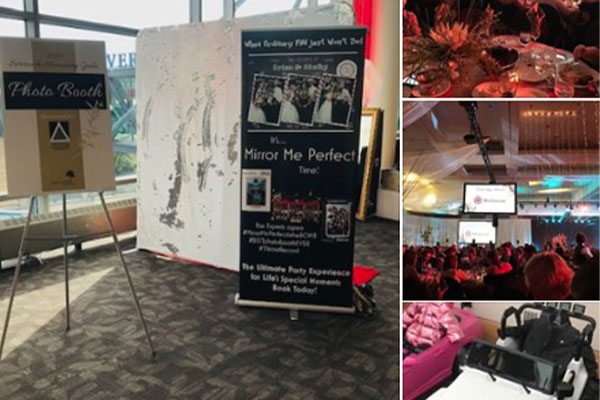 September 30th
AHCU attended and sponsored Allina Health United Hospital's Service to Humanity Gala at the Saint Paul RiverCentre. This year supported two critical areas of need, Robotic Surgery and the Total Joint Replacement Center. United's Centers of Excellence provide world class care to our community and the people we love, where they live and when they need it.