Founded in 1953
Empowering Minnesota Healthcare Heroes' Wellbeing
AHCU is a dedicated financial ally for Minnesota-based healthcare professionals and their families. We take pride in our exclusive focus on serving healthcare heroes, igniting our passion for turning financial dreams into reality.
---
Who We Are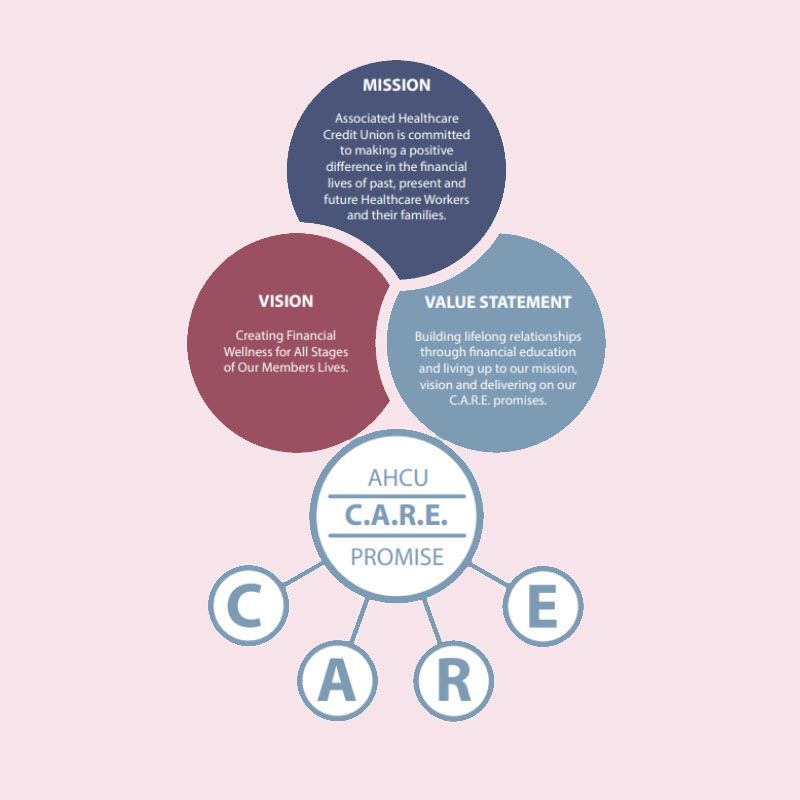 Mission: Associated Healthcare Credit Union is committed to making a positive difference in the financial lives of past, present and future Healthcare Employees, Professionals, and their families.
Vision: Creating Financial Wellness for All Stages of Our Members Lives.
Values: Building lifelong relationships through financial education and living up to our mission, vision and delivering on our C.A.R.E. promises.
---
Our C.A.R.E. Promise
Commitment: Provide exceptional member service and treat our members as a personal relationship instead of a number.

Accountability: Take responsibility for one's own actions. At the core of accountability is reliability and personal responsibility. Therefore, seeing it, owning it, solving it, and doing it.

Respect: Provide exceptional member service. Truly care for members and employees on a deeper level.

Excellence: Embrace opportunities to learn and improve. Never be satisfied with good enough. Show uncommon courtesy and honor our commitment to those we serve.